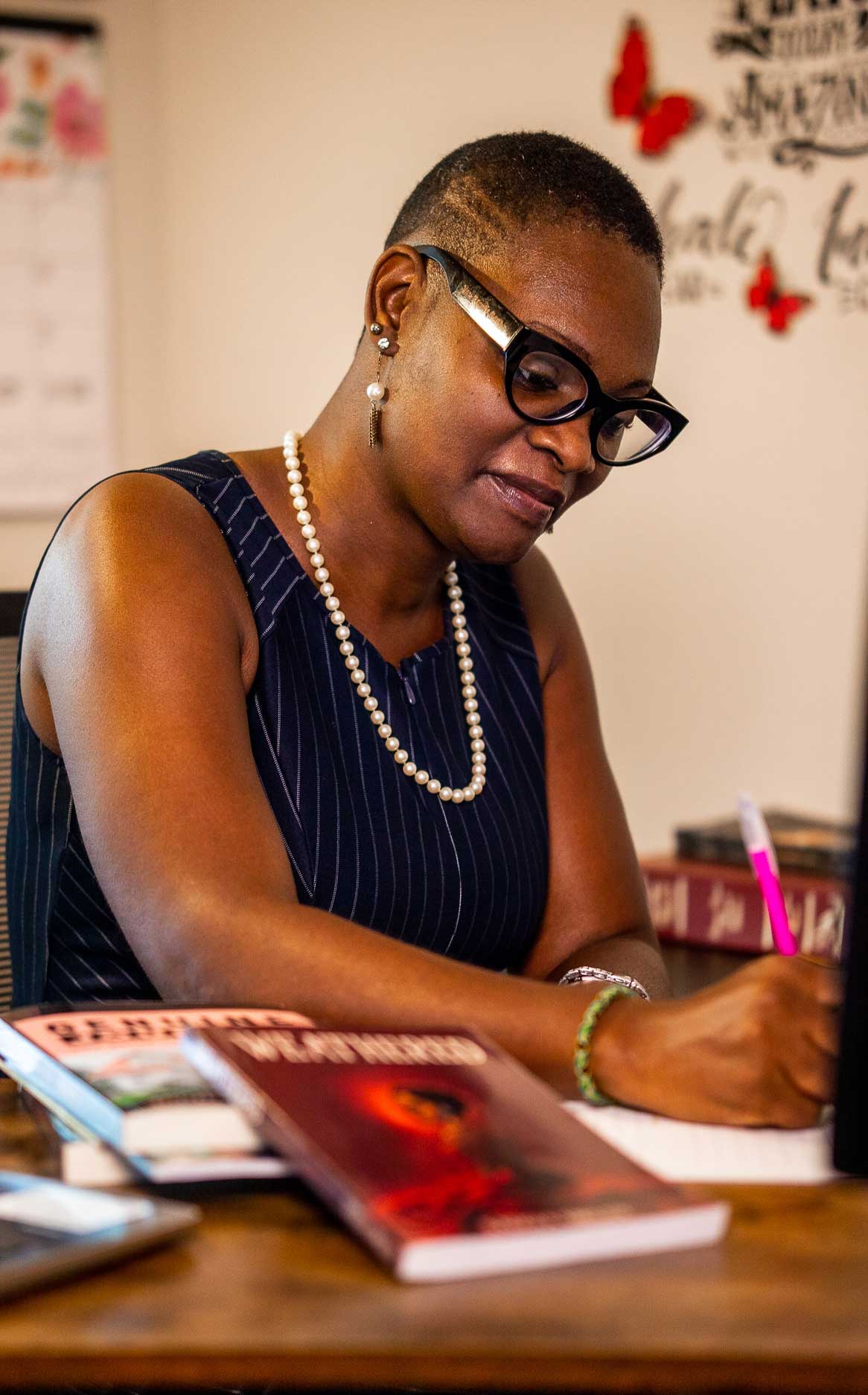 Bring Your
Vision to Life
At YPRS Editorial Services, we are passionate about the written word and work with authors to bring their vision to life. We have experience editing a variety of genres including memoirs, cookbooks, sci-fi, self-help, and children's books. We will edit your manuscript to perfection; providing you with a final product that has been honed, refined, and tailored to your target reader. Let us help you…GO FROM IDEA TO BESTSELLER!
Comprehensive Editing
This service is for writers who have put their thoughts down on paper and need it reviewed, in depth, line by line for content rewrite, character mapping, etc.
Copy Editing
This service is for confident writers looking to have their work reviewed for minor corrections such as spelling and grammar.
Proofreading
This service is a final once over of your manuscript after it has been printed in its final format but before mass production.
Press Releases
Just published a new book? Have a book signing or other major announcement? Let us craft it for you and it will be guaranteed to excite your audience.
Editing for Bloggers
Are you a blogger? Have a lot to share but the words won't type out right? Let us help you get your voice in print in your unique style.
Resume Writing
This service is for job seekers who need a well-crafted resume to represent their skills and experiences.
Editorial Service Packages
Dot Your I's & Cross Your T's
Manuscript flow improvement
Check numerical order of pages
Correct awkward page breaks
Check technical consistency
Check for character inconsistencies
Check numerical order of pages
Correct awkward page breaks
Check numerical order of pages
Correct awkward page breaks
Step 1: Consultation & Quote
Fill out a quick, 5-question, pre-meeting discovery form 
Free 30-minute video conference to discuss the scope of your project 
Receive a follow-up email quote in a few hours
Order a 4-page (1,000 words) sample edit
delivered within 1 business day
Step 2: Approval & Production
Sign contract electronically
Settle your deposit or pay your balance to approve your pricing and delivery estimate
First Draft: 2-6 weeks (depending on length of manuscript)
Step 3: Payment & Delivery
Pay any final balance, then receive your completed manuscript on time, by email or secure upload
7 tips proven to help you
Navigate Through the Initial Stages of Writing a Book
When you sit down to write your first book ever, you may be confused about the process and how to get started.
These 7 tips are a great place to begin.