Hello! My name is Caroleen Smiley. I am a Book Editor, Self-Published Author, and Public Speaker. My love for reading propelled me into my career as an Editor.
My greatest strength is my ability to deliver a final product that enhances the manuscript but still maintains the author's voice and writing style. I have over 20 years of business administration experience and hold an Associate degree in Business Administration. I am also an HRCI certified Human Resources Professional (aPHR).
Now, I know that you are a dope writer and your manuscript is not just a book to you. This is your baby and it's not easy to pass it on to someone for them to pick it apart. It's like letting someone into your head and that can be a weird experience at first. However, let me put your mind at ease.
As your Editor, my sole purpose is to partner with you to present your voice to the world in a way that translates into book sales. I am excited to take this journey with you from idea to bestseller!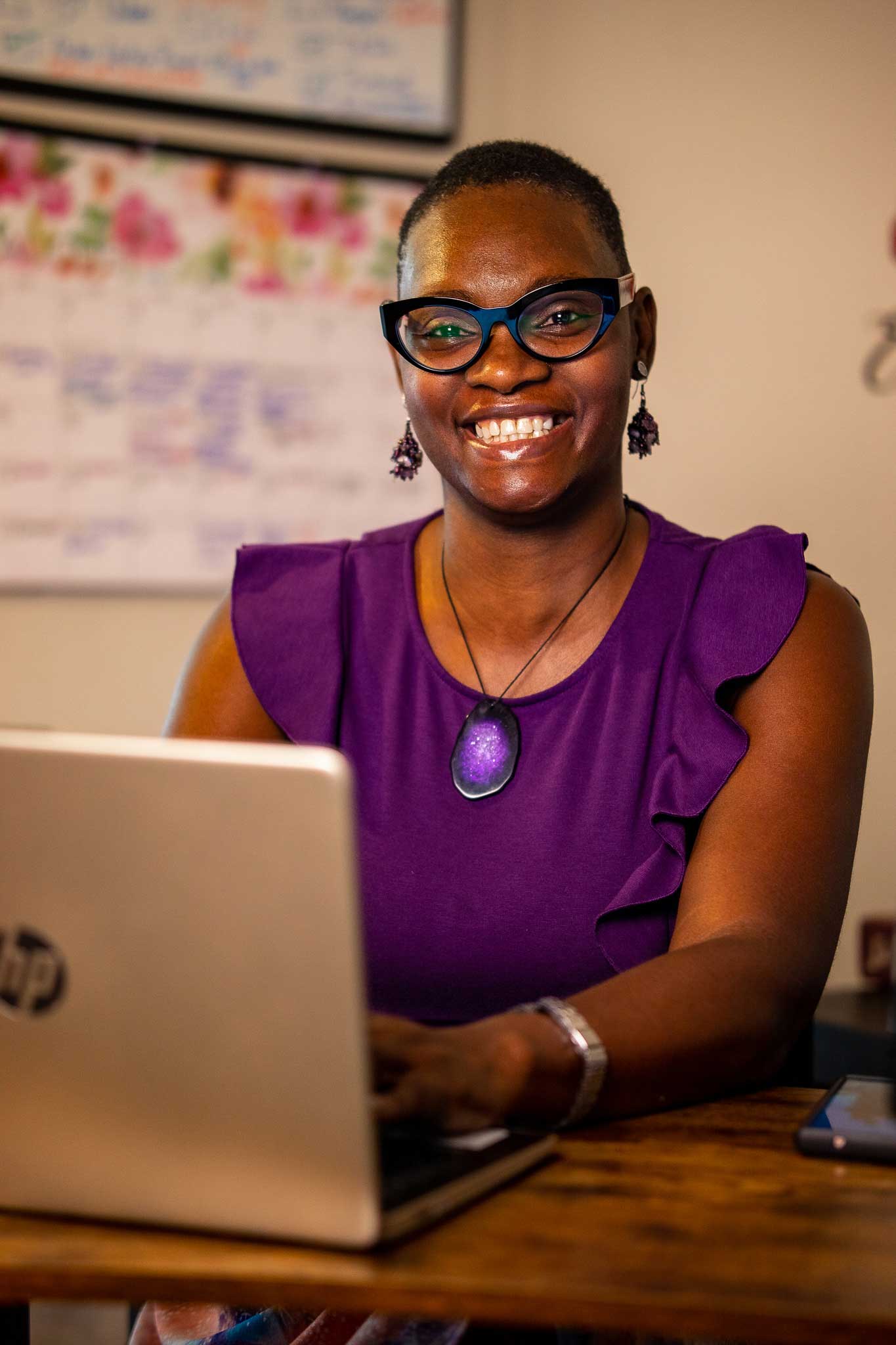 What Our Clients Are Saying
Caroleen was great to work with...
She took her time to answer all my questions. She did an amazing job editing my work, "It Is What You Say It Is" and keeping my voice. I look forward to working with her again and I would suggest her to anyone needing their book edited. It was a pleasure!
Katsumi N.
Author, It Is What You Say It Is
What can I say about Caroleen, but that she's amazing...
Although I'm not an author yet, lol, she assisted me with the editing of my business website. What drew me to her and then after speaking with her, was her kindred spirit. I believe that connection is everything when you're working with someone, especially in the capacity such as this one. Trust me, you won't regret working with her. Thank you so much Caroleen!
Tee Jae
Transformation Wellness Coach
CEO of Kreatively U
If you want an amazing Editor then hire Ms. Smiley...
From the first time of contact, it is clear that she is dedicated to making your book the best and most marketable version. Caroleen is very informative and direct in her feedback. More importantly, she listens to your needs and will make sure your voice is not lost in the editing process. She will also get your work edited in a timely fashion.
Edwin B.
Chronicles of the Celestial Gemstones
I originally hired Caroleen to edit one of my books, Durable, but after seeing her work, I was blown away...
by her efficiency. I was impressed by her timeliness and her ability to get work done in a pinch. For this reason, I have decided to use her for all my future endeavors.
Saugia S.
Author, Durable (Empowered Series) & Weathered
The process I used to select Caroleen's consultation was through Instagram. Something kept pulling me back to her and the experience has been positive. Such professionalism!
"When I first sat down to have a one-on-
one consultation with Caroleen, I remember her saying "I am not here to change you story or words." True to her word, all that was needed, was to fix the tense, the dialogue, and a bit of shifting around some of the paragraphs to help create a more cohesive flow to my book. Hiring Caroleen as an Editor gave me hope that this dream of being a first-time author was really happening. So, for all you budding, authors trust the process and hire Caroleen as your Editor."
Joan P.
Author, The Secret Life of Catville
I wasn't sure about getting an Editor because I didn't want my work changed too much from what I intended it to be...
I wasn't sure about getting an Editor because I didn't want my work changed. I did the free 30 minute consultation and Caroleen gave me an idea of how she would work with me. Then she sent me a free sample edit. I was very pleased with how she cut down on my wordiness and made my poems flow much better. I wanted to keep my own voice and she did a great job to maintain that for me.
Laron H.
Author, Book of Poetry
Caroleen is so brilliant!! She ask all the right questions while editing your book.
She edits your book with special care and attention as if it were her own book. If there's something you want to say and need it done professionally please check out Ms. Smiley. She is an amazing Editor…I will recommend her over and over.
Tara M.
Author, Cooking with Chef Roux:
The West Coast Way
I found Caroleen on Facebook when I was in search of a Black Editor. From the very beginning she was professional, friendly, informative, and supportive.
Caroleen truly cares about the success of her clients' careers as authors.When you work with Caroleen you are not just getting an Editor but also a sounding board and a source for resources to help you on your book writing/publishing journey. I was so happy with Caroleen's work that I also hired her to write a press release for my book and contracted with her to edit my next book. I highly recommend Caroleen and YPRS Editorial Services.
Denera M.
Author, Hair Like Us & Hairstyles Like Us
Ms. Caroleen Smiley is one of my exceptionally preferred editors I highly recommend...
as I have, for any literature work needed and consulting advice. Ms. Smiley, by far, has excelled beyond my timid expectations in hiring and when I needed immediate services to match crucial deadlines. I have worked with several editorial professionals both recommended and familiar, yet I am convinced of Smiley's expertise from the moment the task is taken. The advantage of booking Ms. Smiley is she also is an author and examples a passion for the profession for every transaction.
Dr. Cortez S.
Author/Mental Health Coach
It was my pleasure working with Caroleen Smiley as the Editor of my latest book that was on a critical deadline...
She not only corrected basic errors but also made the time to communicate with questions on the choices and delivery of the content. She is professional, knowledgeable in her craft, and friendly. I'm looking forward to employing her in the future, and I would highly recommend her to writers I know.
Del Shawn H.
Author, How To Date With Debt
7 tips proven to help you
Navigate Through the Initial Stages of Writing a Book
When you sit down to write your first book ever, you may be confused about the process and how to get started.
These 7 tips are a great place to begin.